After 50 years of listening-in, he's about to change the world.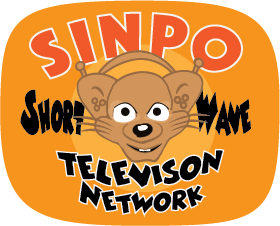 Cody SINPO grew up and grew old listening to short wave radio . He didn't like the way it was fading away, so he made his move and made some noise.
In 2001 SINPO moused-up and reached out to sole-surviving shortwave powerhouse Voice of Rfchokia with a radical proposal for a North American shortwave televsion partnership, built around VOR as its flagship station.
VOR was skeptical. This was, after all, a loner, a dreamer, a long-in-the-single front tooth, very former mouse lad with no track record in either international broadcasting or business big or small.
But Cody had pluck, they gave him that much.
For a litttle mouse it was a monster idea. Shortwave television stealing market share from conventional network TV.
That appealed to Voice of Rfchokia. But where did Cody SINPO come into the shortwave TV picture?
Cody argued that Americans weren't comfortable with shortwave. Most saw it as weird, fringe, and possibly dangerous. And selling shortwave TV would be an uphill battle until a beachhead was established on the Internet.
"You mean AOL?" queried VOR. Remember, this was 2001.
"We can do better than that,"replied Cody. But the net's not ready for Prime Time shortwave TV. Give it a few years and I'll get back to you with the bugs worked out. Plus I gotta get a new antenna for my ground station. The old random wire won't cut it."
To be continued...