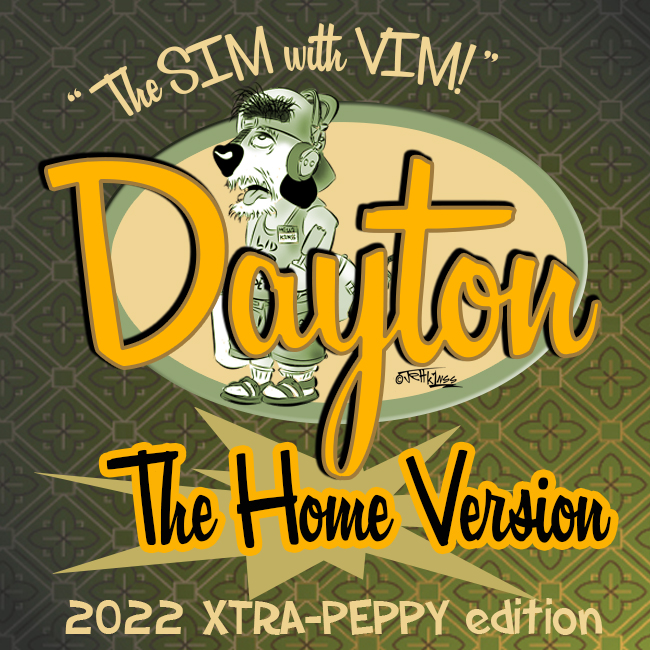 So Real It's Scary...
Big deal, so all your ham pals went to Dayton!

While they're carrying-on, acting-up, and racing elevators, you'll have oodles and oodles more fun right here all by your damn ham self.

Our DAYTON The Home Version 2022 virtually ignores all those annoying Xenia changes for the better, dwelling on the long-gone Hara Arena Experience everybody loves to hate to this very day.

So sit back and enjoy, while all your ham pals are stuck in Xenia, topping each other's beloved Hara horror stories.

You'll top them all -- laughing, loving, and living in the past from the comfort of your Home Version.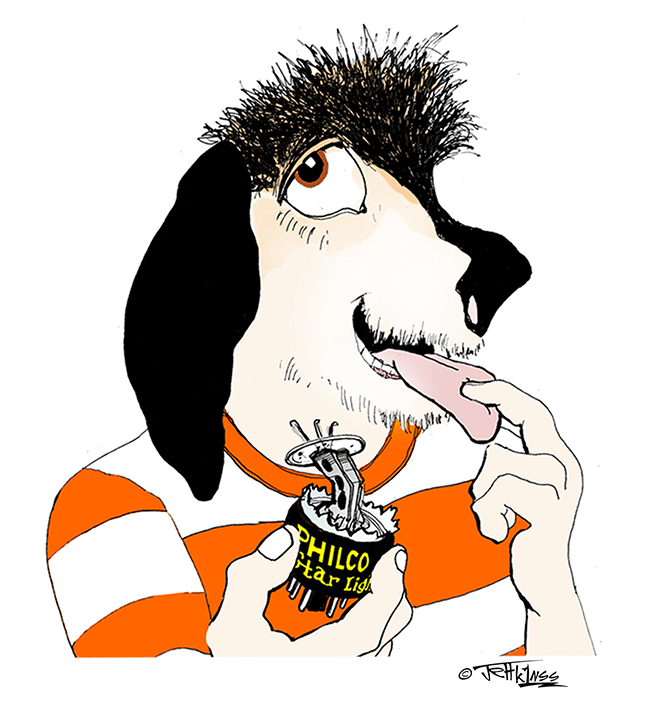 DEAD TV TUBE DUST
Didn't Taste Like Chicken

Because early televisions notoriously broke down so often, it was frequently the custom for TV repairmen to leave any dead vacuum tubes behind as keepsakes for curious kids, who might hoard such as talismanic fetishes, worthy of hands-on study.
Claw hammers from the kitchen junk drawer were a popular dissection instrument. If one was familiar with stories of Thor, said tool evoked an additional dimension.

As always, front steps provided an ideal platform for deconstruction.
If such resonates with you, regardless of age or inclination, this site could prove a singular ham humor haven.

If not, there's always our enigmatic, completely original Art For Shacks merchandise like none other under this ionosphere.

Still undecided?

Go on. In the true spirit of ham radio, set your better judgment aside and give us a taste.

CLICK HERE for T-shirts, Mugs & MORE
CLICK HERE for Lunch Box, Magnets & MORE
CLICK HERE for K1NSS Dash! Books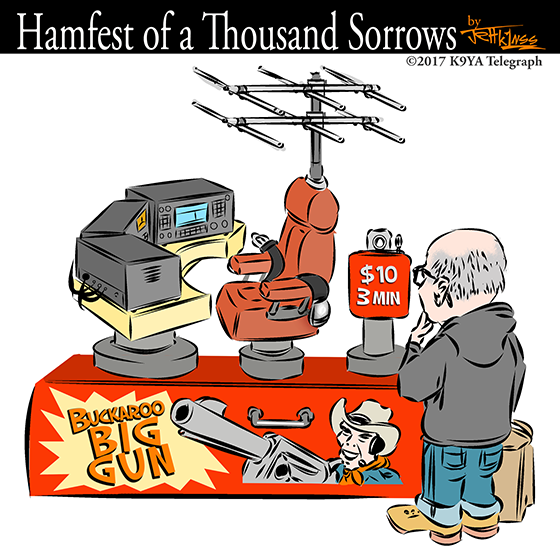 Besides Dashtoons.com our work appears monthly in amateur radio's premier indy eZine, the K9YA Telegraph. It's free, it's fun and features stories and pictures for hams by hams.

Every year I also draw the Telegraph holiday cover.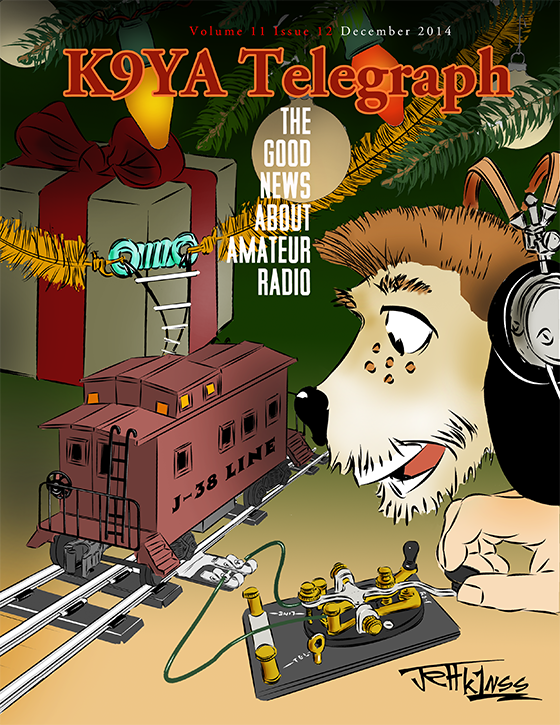 CLICK HERE & get your Telegraph emailed free every month!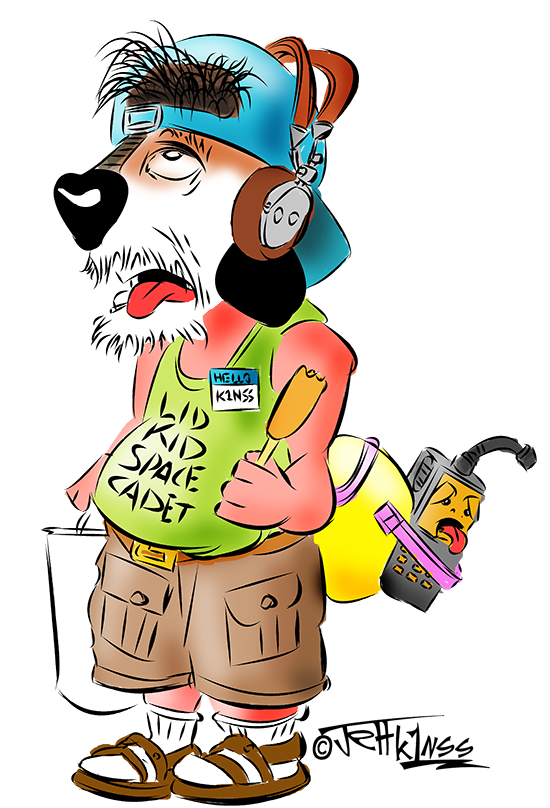 Who the Heck is Dash! The Dog-Faced Ham?

I've been drawing my imaginary radio playmate since 2005 and oddly enough, our electromagnetic lives have much in common, going back to when we were ham pups in the early 1960s.

Some might call his blithe spirit oblivious, but we like to think he represents Everyham more or less, forever battling Murphy's Law and never quite believing there's no such thing as good luck in the contest.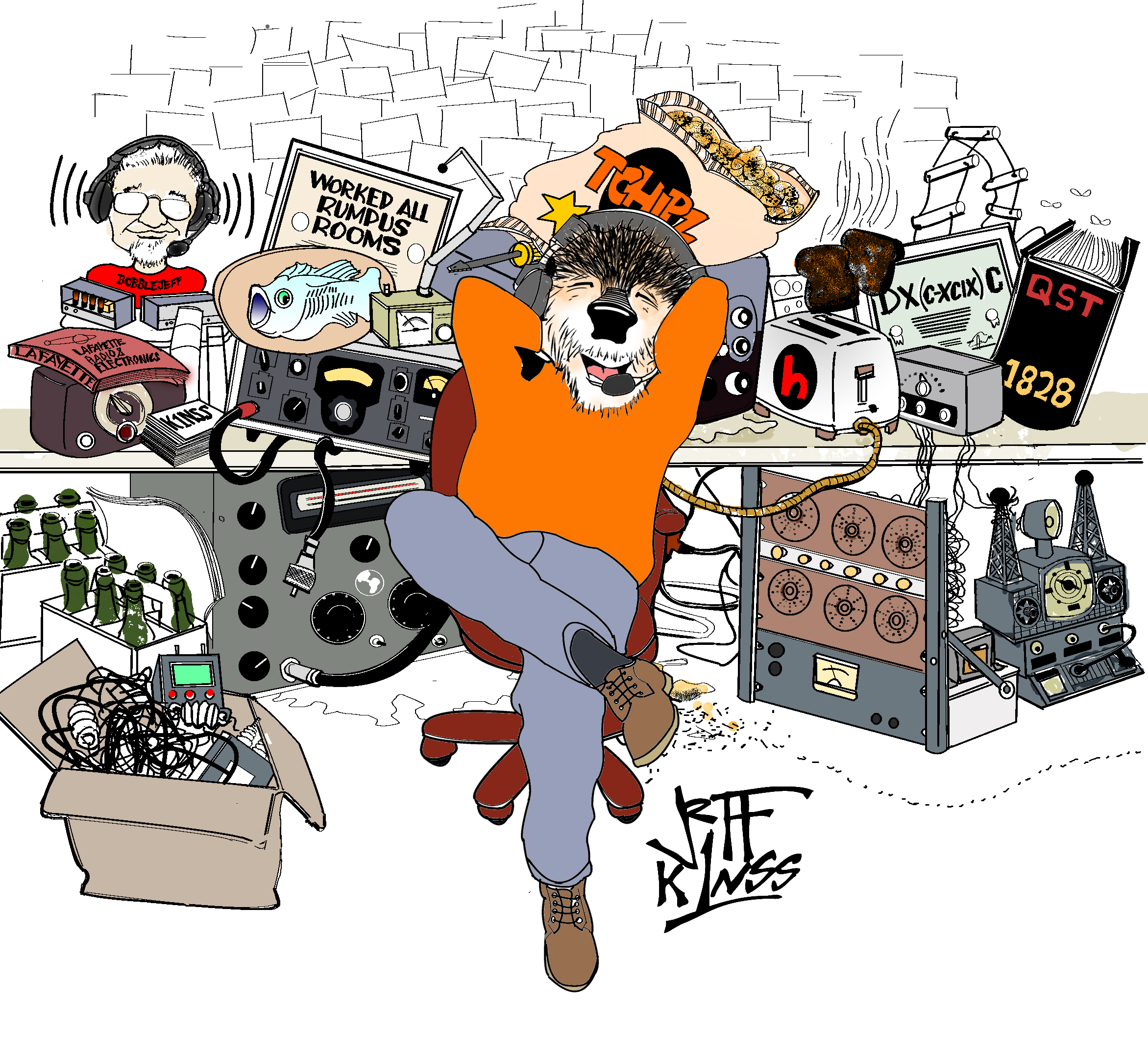 Welcome to our world.